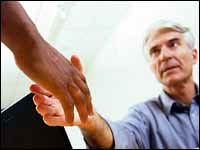 Since 1993, Quality Printing & Binding Service, Inc. (QPBS) has been providing the best in full service print and print related services. Today we are a technology leader serving a national client base from eight locations offering comprehensive print services including web, web to sheet, sheet and digital printing. We also offer the finest in binding and fulfillment capabilities. We understand that the quality of our work is the bond to a long lasting business relationship.
Our dedicated team of professionals are efficient and quality conscious throughout the entire printing process.
It's extremely important to us that our clients know whom they're doing business with. Once you take the time to find out what we're all about, we're confident you'll like what you see.
Please call us at 630-543-8296.